Dødshoppet is a competition where the participants throw themselves from high altitudes into a stomach splash. The competition has been held in Stockholm for nine years and is part of the Norwegian
Døds Challenge Tour

.
The World Cup qualifier was arranged in Saltsjöbaden in Stockholm and 40 jumpers were responsible for an entertaining and breathtaking competition.
Covid made it difficult to fill the event with an audience and they chose to invest in a live broadcast for which Diggin was responsible.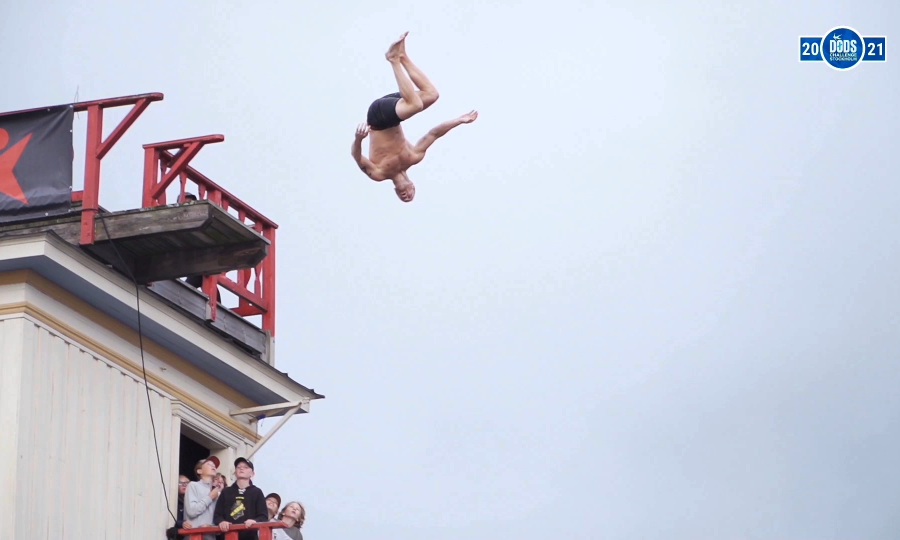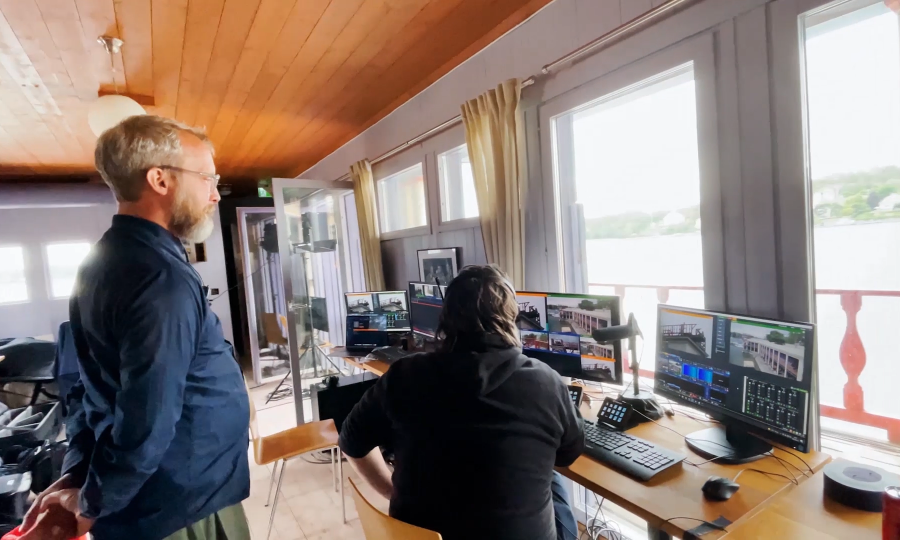 We were eight people in the live team from Diggin who produced an advanced live broadcast with five cameras, slow motion reruns, live graphics with scoreboards that the judges updated during the competition. In addition, there were commentators on site throughout the broadcast.
The live broadcast gave us the opportunity to reach significantly more than before, despite the fact that the audience needed to be kept down. Over 60,000 live views and about 500 in the audience gave a much wider spread, despite covid.

The broadcast went out on Aftonbladet, Facebook and Youtube. It was noticed in TV4-morgon and Expressen, among others.